Facts and figures about Perimeter Protection

Exhibition Centre Nuremberg
Tuesday, 17 to Thursday, 19 January 2023
Daily: 09:00 - 17:00
Thursday: 09:00 - 16:00
Opening times for exhibitors
Daily: 07:00 - 17:00
Thursday: 07:00 - 16:00
Assembly and dismantling times
Assembly:
Saturday, 14 January 2023, 07:00 - 24:00
Sunday, 15 January 2023, 07:00 - 24:00
Monday, 16 January 2023, 07:00 - 24:00
---
Dismantling after the exhibition:
Thursday, 19 January 2023, 16:00 - 24:00
Friday, 20 January 2023, 07:00 - 24:00
Dismantling is permitted on the last day of the exhibition from 16:00.
---
Product spectrum
Signaling and alarm systems, outdoor surveillance systems, video systems, access control systems, exterior lighting, drone detection and defence, Complete fencing systems, fence products, fence accessories, fixing equipment, foundations, gate systems, gates/gate equipment/accessories, access and entry-blocking systems, ballistic protected products and systems, tools/machinery.
---
Highlights
Expert forum
Focus topic drone detection & defence
---
Performance figures 2020
Exhibitors: 166
Visitors: 4.227 (from 49 countries)
You can find further figures for your exhibition planning in the review of Perimeter Protection 2020.
---
Entrance & hall allocation
Perimeter Protection is already moving to new halls from the next event. From 17 - 19 January 2023, Perimeter Protection will be held in Halls 1 and 2 and not, as usual, in Hall 12. The associated supporting programme will move from NCC West to NCC Mitte.
via the Mitte entrance to hall 1 and hall 2
The site plan and the plan of the individual halls is available online.
---
Travel by public transport
You can reach the Exhibition Centre Nuremberg quickly and easily by public transport. The "Messe" stop on the U1 underground line is directly opposite the Mitte entrance of the Exhibition Centre.
From the Central Station, please take the U1 towards Langwasser-Süd. From the airport, take the U2 towards Röthenbach and change to the U1 towards Langwasser-Süd at the Central Station.
Journey times and fares
Journey time from the airport: 25 minutes
Journey time from the Central Station: 8 minutes
Fare zone A (EUR 3.20 per journey, Online ticket: EUR 2.75 per journey)
---
Travel by car
If you travel by car, a dynamic traffic guidance system will support you in Nuremberg. It will show you the best way to get to the Exhibition Centre Nuremberg – according to the current traffic situation. Simply follow the signs and be guided to a vacant parking space at the Exhibition Centre Nuremberg.
Find more details in the
route map .
Destination address for your navigation system
If you would prefer to be guided by your navigation system, enter "Messe" as the special destination or enter the address "Karl-Schönleben-Strasse, 90471 Nürnberg".
Parking at the exhibition site
NürnbergMesse offers more than 14,000 parking spaces near the Mitte and Ost entrances – as well as additional spaces in the multi-storey car park and nearby. Parking tickets are available on site.
There are parking spaces for disabled people near each entrance.
Parking space for disabled people
Parking spaces for disabled people are located near the entrances.
You can conveniently order parking tickets for exhibitors online in advance in the ExhibitorShop.
---
Taxi number
Please note that due to the current situation it is necessary to wear a mask when driving a taxi and it is not possible to ride in the front passenger seat.
Our Perimeter Protection team
Our exhibition team is your personal contact for all questions relating to Perimeter Protection.
Your direct contact to Perimeter Protection
Fotos: Daten & Fakten/Facts & Figures © iStockFinland / istockphoto.com
Contact for exhibitors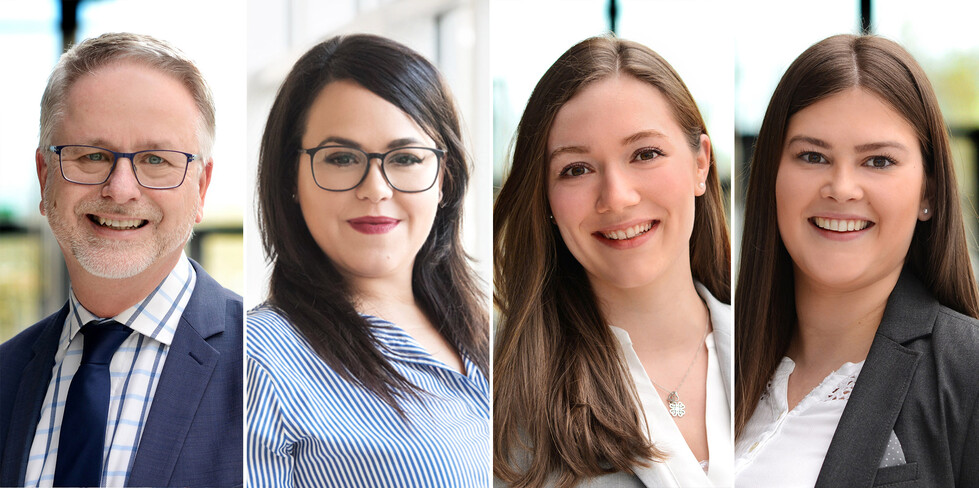 Your Exhibition Team