Perimeter Protection Newsroom
Get your ticket for Perimeter Protection today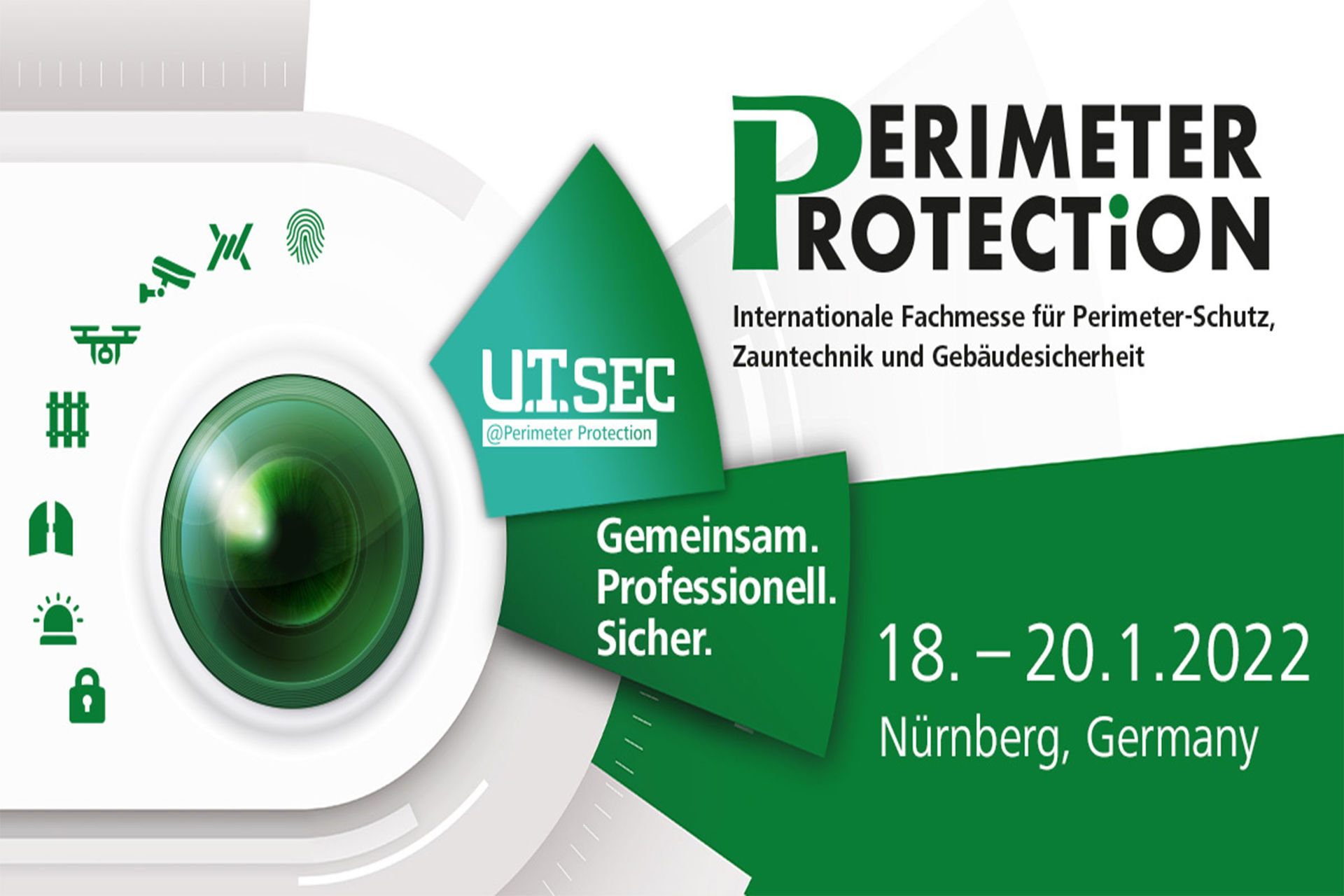 From 18 to 20 January 2022, international experts in perimeter protection, fencing technology and building security will gather for what will already be the seventh round of Perimeter Protection in Nuremberg. Expanding into two halls, the exhibition will present the latest trends in fences and fencing systems, electronic alarm systems, and drone detection and defence.
Frank Venjakob, Exhibition Director Perimeter Protection, is satisfied with the number of registrations and feedback from exhibitors so far: "Despite the ongoing pandemic, there is immense anticipation and optimism about the trade fair. Our exhibitors are still very keen to meet and interact face-to-face."
The event is being planned in line with the safety and hygiene regulations currently in force.
For regular updates on the measures that apply, please go to: www.perimeter-protection.de/protective-measures
The comprehensive exhibitor and product database provides an up-to-date overview of all exhibitors and products: www.perimeter-protection.de/exhibitorlist
Expert forum with high-calibre presentations
The accompanying forum, at which high-calibre speakers will present practical solutions, offers participants plenty of opportunities for professional knowledge-sharing and discussions with experts over the three days of the event.
The forum is being organised in partnership with the VfS (German Association for Security Technology), UAV Dach (German-speaking Association for Unmanned Aircraft) and CURPAS (Civil Use of Remotely Piloted Aircraft Systems) and is an ideal complement to the exhibition.
The following forum highlights have already been confirmed:
The smart gate as part of your security concept
The latest on the standards for doors and gates; status and outlook
Drones: improve your security concept with dynamic systems
Drone detection: key outcomes from a field test
Perimeter Protection on social media
If you want to stay up to date before, during and after the trade fair and network with the NürnbergMesse team you'll find the event on social media:
#perimeterprotection
Greater reach for drone technology
The integration of U.T.SEC@Perimeter Protection as a new platform within Perimeter Protection serves as an extension of the established special display area for drone detection and neutralisation. It covers the various technical, legal and practical aspects of detecting, using and neutralising drones and other unmanned technologies.
Interested visitors can book their tickets now: www.perimeter-protection.de/ticket
---
Perimeter Protection connected
Your Perimeter Protection News Update.
Benefit from your information advantage!
Learn more now!